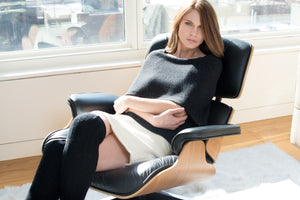 THE BRAND
RESPONSIBLY-EMPOWERING PIECES TO WEAR ANYTIME, ANYWHERE. UNIQUELY YOURS.
MINAN.NYC
Is a New York City-based sustainable womenswear brand that celebrates the strength of women. Each piece is created to support women in their everyday challenges by highlighting their strength and confidence. As a company, it is our goal to empower women in a responsible fashion. Therefore, we believe great design starts with sustainable and durable fabrics. All pieces are ethically-produced in New York City's Garment District factories that provide fair wages and safe working conditions to their talented garment workers.
About
The Designer
In 2015, Mimi Wong founded MINAN WONG (mi-non woh-ng) because she was inspired by women who emulate strength, confidence, and integrity, including both famous icons, such as Amal Clooney, and the women she came across daily on the streets of New York City. Being raised in NYC,she fell in love with the energy and knew she wanted to to design clothes in this fun, fast-paced environment. She applied to only one college, the Fashion Institute of Technology, and was accepted. As a senior, she was chosen to represent the U.S. in UNESCO's eco-fashion competition in Paris, where her designs were showcased in the Louvre. After graduating, she started her impressive 20+ year career in the fashion industry, where she designed for the likes of Donna Karan and Eileen Fisher. Today, she designs clothing that encourages women to go above and beyond their daily challenges. MINAN WONG was one of the 24 brands showcased in the FIT Design Entrepreneur mini-MBA program, which empowers young fashion designers from her own alma mater to go into the world and create brands of their own.